Here is the story of why Made-A-Change Inc. was started, written by one of the founders, Joshua Therrien. "I don't know what it's like to be addicted to pills, but I do know what it's like to be a witness it kills." – NF
Some of you may be wondering why I do what I do. Why my wife and I started this non-profit Make-A-Change Inc. I want to give you all an understanding as to why we started this passion of ours.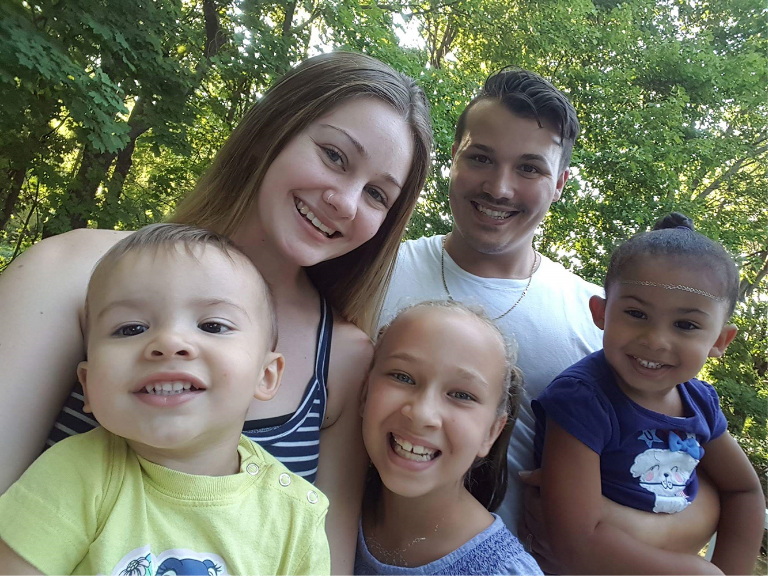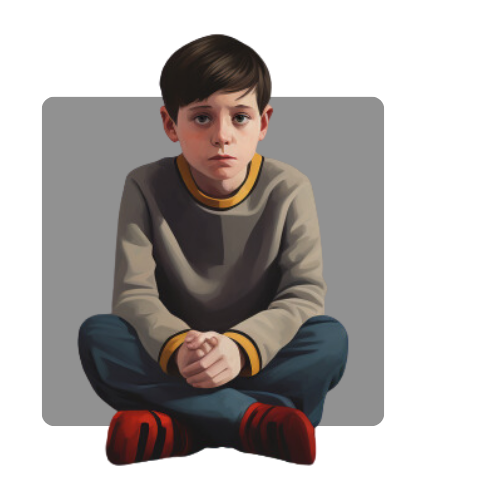 Echoes of a Troubled Past: Rising Above the Darkness
From the very beginning, my childhood was a struggle. I was one and a half, when I lost my father to a heroin overdose. My widowed mother didn't know how to handle this and struggled with alcoholism. 3 kids, one struggling mother, and no father. This was the picture of my childhood. As I grew up I saw things children should never see. Sex, drugs, alcohol, stealing, guns, porn: these were things that were "normal" in the environment I was growing up in.
Navigating Life Amidst Shadows
I have been told stories of when I was a young child. Many of them consisting of my mother passed out and me in the care of my 5-year-old sister. I remember as a 5-year-old pretending to have sex with my "girlfriend", I had no idea what I was doing. I saw sex everywhere. Hidden porn magazines in the couch. People having sex in my home. In fact, one night, I was scared and slept in my "mummies" bed. I woke up in the middle of the night, while two people were having sex right next to me. I pretended I was sleeping and that I never noticed.
My home was filled with countless fights and drunken nights. Strange people coming in and out. The cops being called on the regular. I was being raised to be a boy destined for struggles. I honestly don't remember many nights as a kid where alcohol wasn't apart of my home life. Who was my dad? Where is my mom? How do I wake her up? These were my questions to myself as a kid. Weed, cigarettes, and alcohol were normal smells in my home.
There were many days and nights I remember I walking home alone. I was afraid someone was going to attack me, or fight me, or get "jumped" by other neighborhood boys. I would go to school, just to be made fun of and struggle in my academics. One day while at school I was humiliated by my teacher. In front of the entire class she said "You smell like (expletive) poop." I ran out of class. All they did was give me a bar of soap and asked if I shower at home. Problem was I didn't have any guidance at home. I was a neglected, scared, and timid little boy.
Eventually I graduated high school and went to college! College would turn out to be another test in my life. I wanted to help my mother, who I knew was struggling with addiction. I was scared that I would never have a chance to help her, so I called her for the first time in October of my sophomore year. I wanted to tell her that I loved her and that I never held resentment toward her. With tears in my eyes, I said "mom, I love you, I want to help change your life."
Two months later I saw my mother for the first time on Christmas Eve in six years (her birthday). I remember it being the greatest Christmas of my life, and I was filled with so much hope. I thought that I could finally start making an impact on my mom, as I actually saw her 3 times in this same week. Little did I know that two weeks later, I would experience the worst day of my life.
I was shoveling snow off the deck of a church friend's home. As I finished I got a call from my sister that I simply couldn't understand, it was frantic. I had to call back to talk to my uncle. Then I heard the words "Get to Worcester, your mom is dead, she overdosed." I hung up and couldn't believe what I heard. Sobbing, I said to myself "Please don't let this be true, but if it is, please let me use my story to change the world."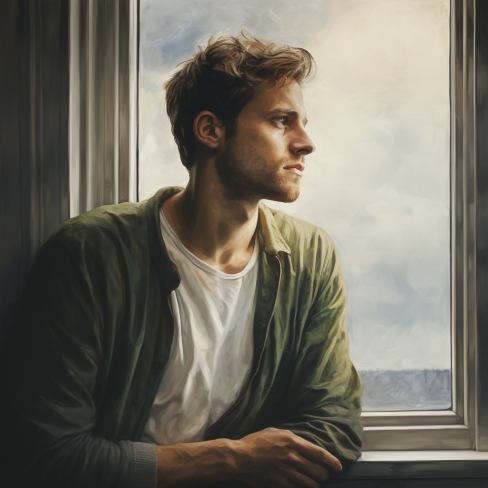 Rebuilding Hope: From Worcester's Shadows to New Beginnings
I sped to my hometown, Worcester, trying to piece together what I had just heard. When I got there, I will never forget, the sorrow, the pain, and the tears of seeing her, stiff and lifeless. Her funeral was impossible to bear. I did my best to come up with stories to show my love for my mom. All I felt was pain, I hated the way I remembered the women I loved so unconditionally.
Later that year I met my girlfriend Emily, as I was still recovering from the pain of losing my mom. A year later I asked this amazing girl to marry me. With my heart on love, I worked a ton and quickly finished up college to earn my bachelors. When I finished college, I was stuck in a tough spot. I didn't have anywhere to live because I had been living at the university for 2 years. So, I went to live back in Worcester with my family.
While living there, I saw the pain all over again. The struggle of addiction in my family was stronger than ever, and my heart was sinking as I was seeing my childhood flash before my eyes. I couldn't bear it, so I quickly left and found a place to live after the summer. My heart was struggling though, because there were children involved. I knew something had to be done to love and protect them and give them opportunity while things got better for my family. I saw myself in those children.
A few months later Emily (19 y/o) and I (22 y/o) were 3 months from our wedding day when change had to happen. Soon to be newlyweds, with no home of our own yet, we made a decision that would change our lives. We became foster care parents of 2 beautiful girls in need of love and care. In one month we found a place to live, took in the girls, and figured out how to balance full-time work, college, and how we would bring the kids to school. We just made it work!
Our Journey of Hope and Transformation
The next year would be filled with an insane amount of success as I started my first sales job, became a home owner of an apartment building, and became the top sales person in my company. Needless to say we took life "by the horns".
A year after we took in the girls, we got another child, their brother, a baby boy, 3 months old. Soon after this I decided to get into real estate investing on a bigger scale and was taught so many amazing things.
The most amazing thing I was taught as I started my business', was that as I become more successful in my life, make sure you are always fueled by your why, rather than earthly possessions. With me and my wife's story, we decided we want to take action and impact neglected and abused children on a bigger platform. We just needed to figure out how. One night I googled how to start a non-profit, and hence the birth of Make-A-Change Inc. We started this organization with the mission and vision to help every foster child in America by providing the necessities that changed my life. Love, through life changing experiences and hope, through life changing education. Since we started this, it has been our obsession and goal to ensure that we help children till the day we die.
Our story isn't done, and even on a daily basis we still experience some crazy things in life that we can't really explain yet. The last couple years has put my wife and I in so many great and so many sad things that it would take another few paragraphs to tell the full story, but for now, together, we can be the change!
P.s. Emily officially gave birth to our first born son Judah in March 2018, and we finally got to adopt Ellie, Rya, and Jojo on National Adoption Day 2018! Our stories not over!