Change. Foster. Adopt
Home is behind, the world ahead and there are many paths to tread through shadows to the edge.
Powerful Organization Aimed To Help for Children in Need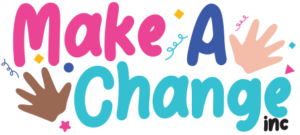 Make-A-Change Inc. is a 501(c)(3) non-profit organization dedicated to impacting the lives of foster children in America and orphans around the world, through infrastructure, experiences, and education.
75% of foster care children are behind grade level
50% of foster care youth won't receive a high school diploma
31% of children in Massachusetts foster care have a service plan to be adopted
56% of children in foster care who have been neglected due to substance abuse reported to using street drugs
Follow us on social media and/or sign up for our email list!
"Anyone who does anything to help a child is a hero to me." -Fred Rogers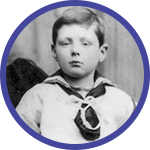 "All our dreams can come true, if we have the courage to pursue them." -Walt Disney
"You can't choose the life you're born into, but you can choose the life you were born to live." -Joshua Therrien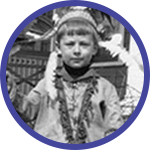 "It's not about what it is, it's about what it can become" -Dr. Suess
FAQS ABOUT
MAKE-A-CHANGE INC.
We provide life changing experiences and education to foster and pre-adoptive children. For example this could be taking a child on a day trip to a sporting event, concert or amusement park. Our education comes through mentorship as we work on an online platform that every child will have access too providing mentorship and financial education.
We started on June 22, 2016, what we like to call Make-A-Change Day!
We focus our serving foster children all over New England, and are working on expanding to New York, Florida, and other regions!
Make-A-Change Inc. started when Josh and Emily Therrien had a vision of starting an organization dedicated to impacting foster children in a major way, who may otherwise never get the chances we are going to be offering kids. Josh lost his father at a year old to a drug overdose, then his mother to a drug overdose while in college. Fortunately when Josh was 9, his aunt and uncle raised him, taking him in and showing him what love and faith was to support the needs he had as a child. When he was 22 years old and his wife was 19, they became foster parents of their 2 nieces, currently they have 3 kids when their baby nephew was added to the family. This life journey put Emily and Josh on a mission to start an organization to live out their calling of changing kids lives.
Make-A-Change Inc. first works with children within its sponsor a child program with foster children free and cleared for adoption. Then we go through our applications submitted online. Lastly we work with DCF offices, churches, schools, and current leaders in the organization to work with foster children with the most need who we may have never made an impact with.
PARTNERS OF MAKE-A-CHANGE INC.